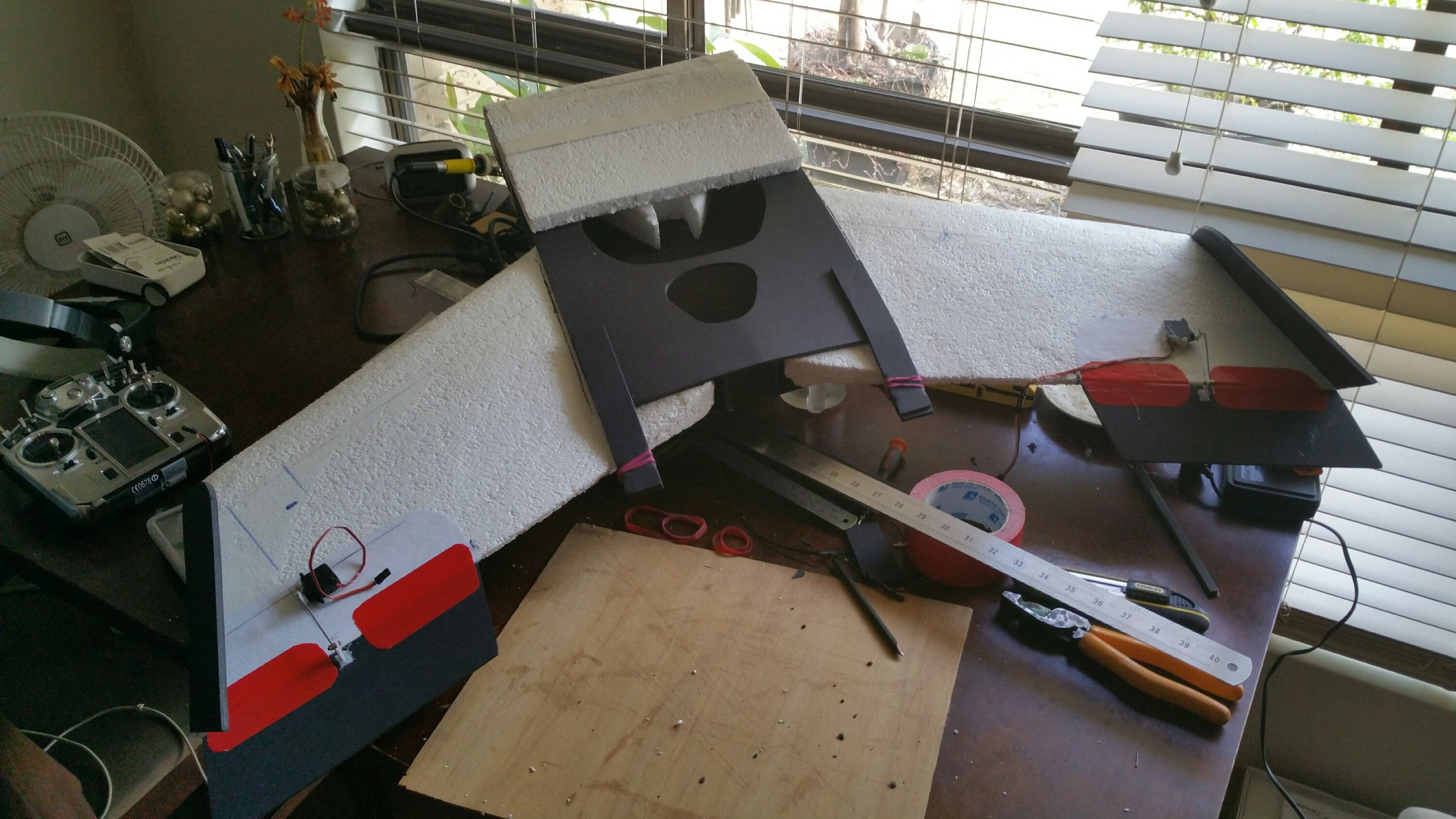 The Sentach glider worked well today at the Pat Moreton park in about 15-20kts NNE. Videos to be posted shortly.
Flight weight 680g.
COG 310mm from the L.E.
Beautifully smooth flat landings. Some wobbles as expected. The's alot of drag points. Especially with the flat sides of the nose. Don't think anhedral would totally fix it because of the nose as it's obvioualy turbulating when a crosswind happens.
Crashes it once and the wing popped off nicely dispursing the impact force. Plugged it back together and went again.
The angled wingtips wouldn't stop the tip vortex as XFLR5 shows in the sim.s. would be better to round into them like Gemot. The difference they made to Gemot was nothing short of impressive. Holding Gemots wing in one hand whilst spinning around, with and without wingtips gives a tactile feeling of the drag differnce involved.
More to come soon.